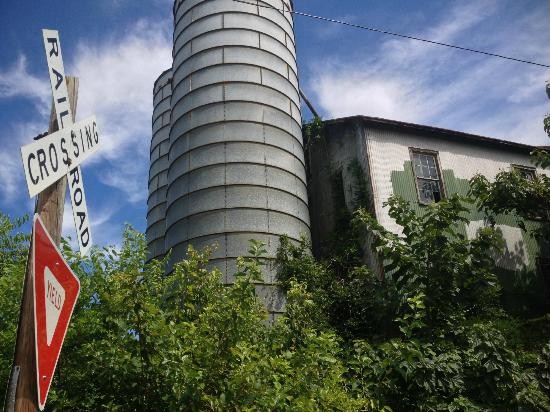 Residents in Chase City were buzzing with Hollywood fever last week when they learned that scouts from the television show "American Pickers" were in town.
The men were at the Southside Roller Mill on East 3rd Street in downtown Chase City.
They weren't visiting to look at the Mill, which was recently named to Preservation Virginia's list of most endangered sites. Instead, the scouts came to sort through the treasures that Mill owner Harry Click has collected and assembled over the years, only some of which are housed at the Mill.
For those who are unfamiliar with the show that airs on the History Channel, it is about two expert antique hunters, Mike Wolfe and Frank Fritz, who travel the country looking for what the show's website calls "hidden gems."
It is also about the quirky characters with amazing stories to tell who the two men meet as they travel around in their pickup truck.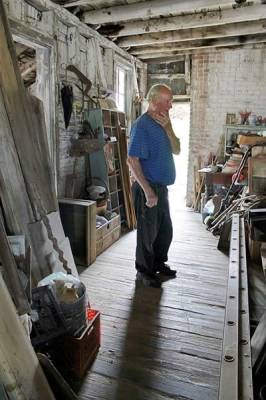 There is no doubt that Click fits the profile of someone who would be featured on American Pickers.
He is a quirky character with an amazing story. How many people you know would purchase a rundown old mill because, as he tells it, "As soon as I entered the building for the first time, it took my breath away. It had such promise, and I was in awe." He is also a retired caterer-turned-skilled furniture builder who uses old wood and twisted stems to make desks, tables and cabinets.
But what caught the attention of American Pickers is that Click is a collector. Over the years, Click's assortment of items has included artwork, silver, old pottery, furniture and cabinets, even doors, windows and woodwork salvaged from old buildings. "If I like it, I'll collect it," Click said.
He does not know what the four scouts from American Pickers were searching for in their visit: "They never said."
Of the four visitors, three were not very talkative, according to Click. They just poured through the items in his shop before taking a tour of the Roller Mill.
At the end of the tour, Click says they tried to engage him in a discussion of politics, but "I put them off saying, you don't want to get me started on that topic."
Telling Click that they had several more stops to make before the day was over, the four returned to their car. "They spent several minutes talking together or on cell phones while in the car before driving off," Click said.
They never said whether they liked the Roller Mill or if the site was under consideration for the television show. Still, Click says it was a fun experience.
Even if the Southside Roller Mill does not make it on the American Pickers television show, it is still worth a trip to Chase City to see what Preservation Virginia describes as "a rare surviving example of an early 20th-century commercial/industrial building with all of its functional interior elements intact, including: millstones, chutes, sifters, presses, and engines."
Originally built in 1912, the mill operated for three-quarters of a century before closing in 1986.